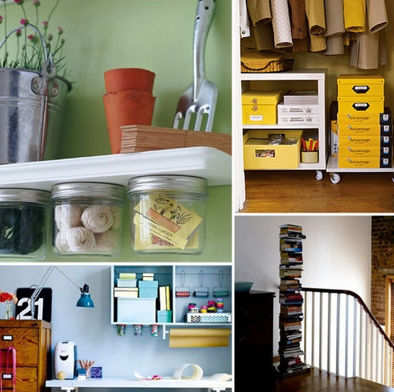 Daily routines, rituals, creating a places for everything and taking a few minutes to get organized can help you to create order in your home when the chaos of back to school returns.
Here are my top ten ways to get organized:
1. Use a family calendar
Keep everything centralized in one place. Or, if you don't have a family yet, use your google calendar with alerts to remind you when you have something coming up.
2. Eliminate all your paper clutter
File – electronically and physically. Utilize your free space on Google drive or Dropbox to hold all your files and buy a small file cabinet to store all your printed items.
3. Map your day
Take ten uninterrupted minutes whenever it suits you to plan and organize your day.
4. Prioritize your tasks
The key to success is to prioritize your tasks and list the five most important things you need to do. Make sure one of them is just for you, like a massage, or a walk to your favourite coffee shop.
5. Put a grocery list on your refrigerator
One of the biggest time consumers and money wasting areas is the kitchen. An easy tip to implement is to put a grocery list on your refrigerator and get your entire family to fill it in when they see a food that needs replacing.
6. Start a daily organizing routine
Start a daily organizing routine that includes the entire family, like picking up items that have found their way onto the floor that way. 
7. Organize, visually
Creating visual cues is important in the organizing process, making beds in the morning is a must.

8. Get into the habit of putting clothes away
A great tip to getting organized is to get into the habit of putting clothes away. It takes seconds to put clothing in a laundry hamper, hang in a closet or put in a drawer but it can take you hours a week to put away piles of clothing.

9. Organize your finances
Good money management is critical to living a successful life, keep your bills in one place for easy access.

10. Relax
Getting organized shouldn't be stressful; it should be fun and rewarding, so pat yourself on the back for getting everything in order.

Good luck to you!

Meghan